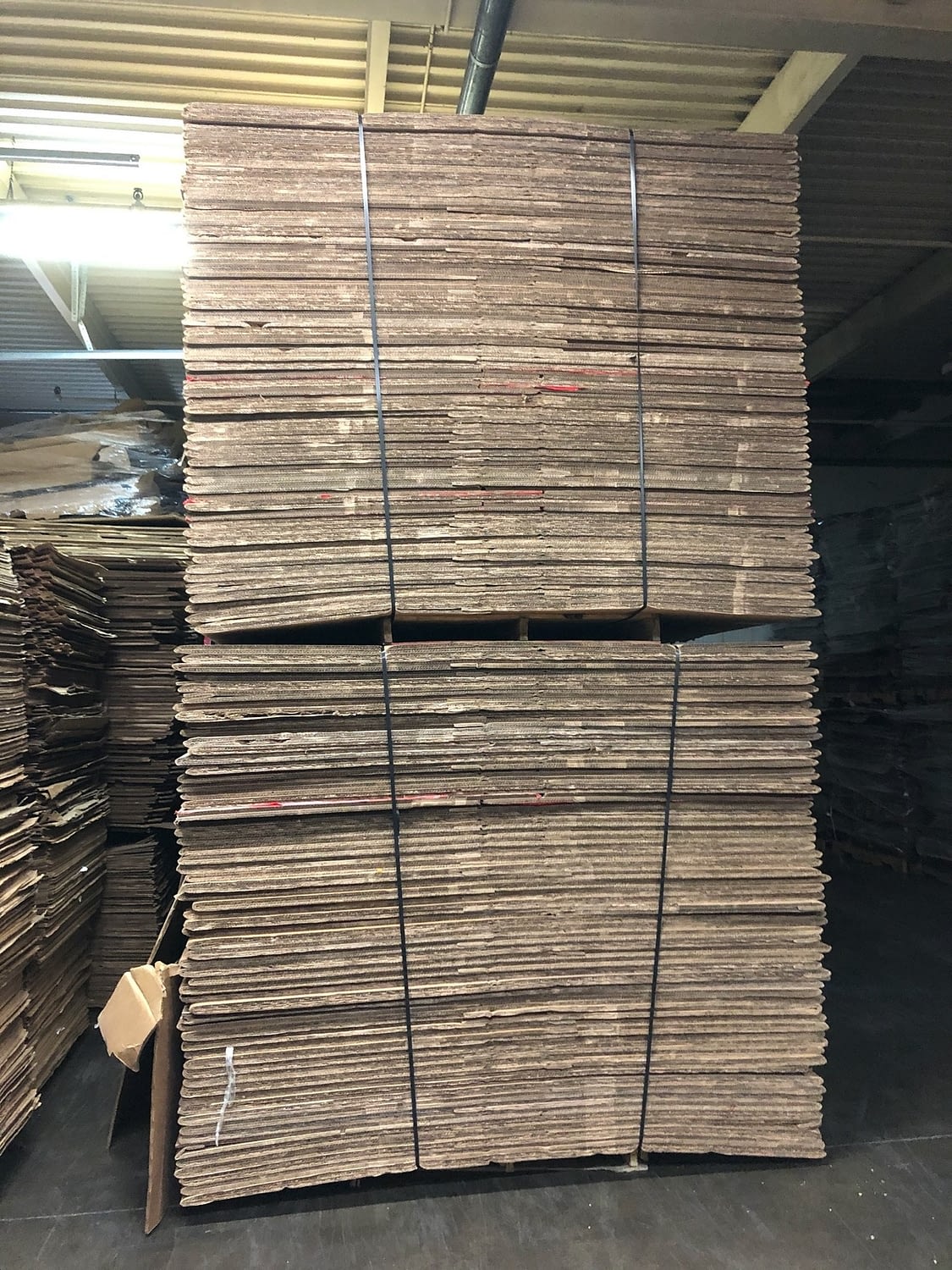 Buy Boxes: (Gaylords)
Gaylord Boxes & Lids – New & Used
This large bulk shipping cargo container, also known as the 'Gaylord Box' – is a two, three or four-walled large cardboard container used to transfer bulk product. Although they come in varying sizes, they're usually approximately 48″ x 40″ x 36″ (approx. 120 cm x 100 cm x 90 cm) to fit on a standard shipping pallet. Utilizing these containers to combine several small shipments into a single shipment increases shipping efficiency.
A Gaylord box can hold large amounts of product and are strong enough to hold an incredible amount of weight. Since these containers when loaded can weigh in excess of 1000 lbs, they are stored on wooden pallets, commonly known as skids, which can be moved easily with a small forklift. Apart from this, Gaylord shipping boxes are easy to load and unload. Due to the strong design of the container, they can be stacked on top of each other (certain types).
What are the benefits of using Gaylord boxes?
Combines several small shipments into one single shipment
Cost efficient for bulk shipments and storage
New and used retain strength
Extremely strong – designed to hold large amounts of weight and product
Square or octagonal in shape
Gaylord shipping boxes can be reused or recycled
Easy to assemble – can be folded flat for easy storage
Can be lined with plastic for certain products
We will buy your Gaylord boxes and lids! Contact us and learn about our environmentally-friendly program!