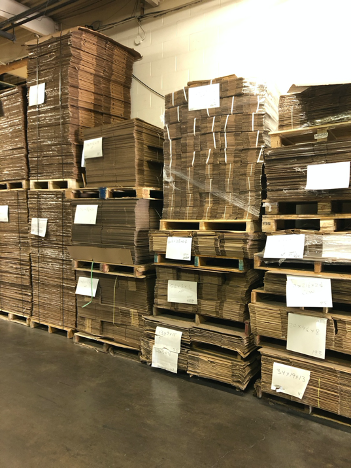 Inventory: (List)
Used and New Box Inventory
Looking for a particular box size? We stock many different types and sizes of new and used corrugated boxes. Our inventory list is updated on a daily basis, so you can quickly find the box size to fit your needs with up to date availabilty.
We carry professional grade boxes of various sizes, strength and construction. While viewing our inventory list, look for the legend on the top of the list to help you find the appropriate type of box you are looking for.
Our shipping and used corrugated boxes can be shipped anywhere in the GTA and surrounding areas. If you have any questions regarding our inventory or box sizes not listed in our inventory, please contact us.