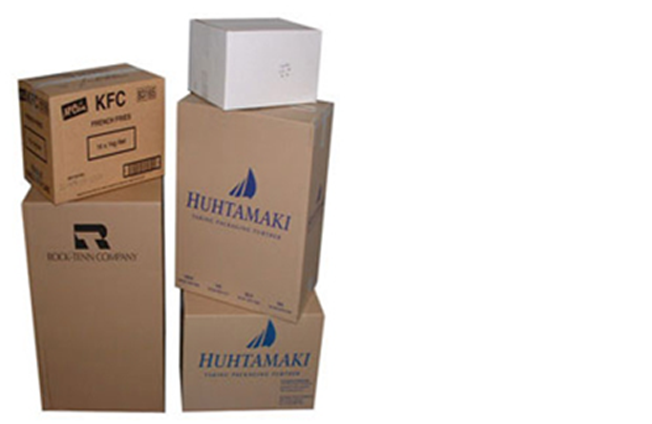 Buy Boxes: (Custom)
Custom Shipping and Corrugated Printed Boxes
If you require a box with your logo, special printing or a very specific size, our custom boxes may be what you are looking for. If you're company is located in the Greater Toronto area, Mississauga, Oakville, Woodbridge, Burlington, Pickering, Oshawa, Newmarket or any of the surrounding areas – A Box Broker Inc. can supply custom boxes with nominal lead times.
Cardboard is a very versatile packaging material. It is affordable, made of mainly recycled material and is easily reusable. Customized cardboard boxes can be packed flat and stacked to save an incredible amount of space. Cardboard boxes that do not have the strength to be re-used or are damaged are 100% recyclable which is great for our environment.
Whether you are simply moving a few shipments and only require 500 custom boxes – or you are a large corporation requiring tens of thousands of custom boxes a week – we can work with you to help you with an affordable price. We have a large warehouse full of pallets containing cut boxes, cartons and containers in stock.
Usually custom boxes are for companies that require larger quantities – in multiples of 500 to 20,000. Please contact us for a free quote. If affordability is an issue, we will do our best to find an economical solution for your company! Purchasing your custom boxes through A Box. Broker Inc. could save you thousands of dollars, so contact us today.