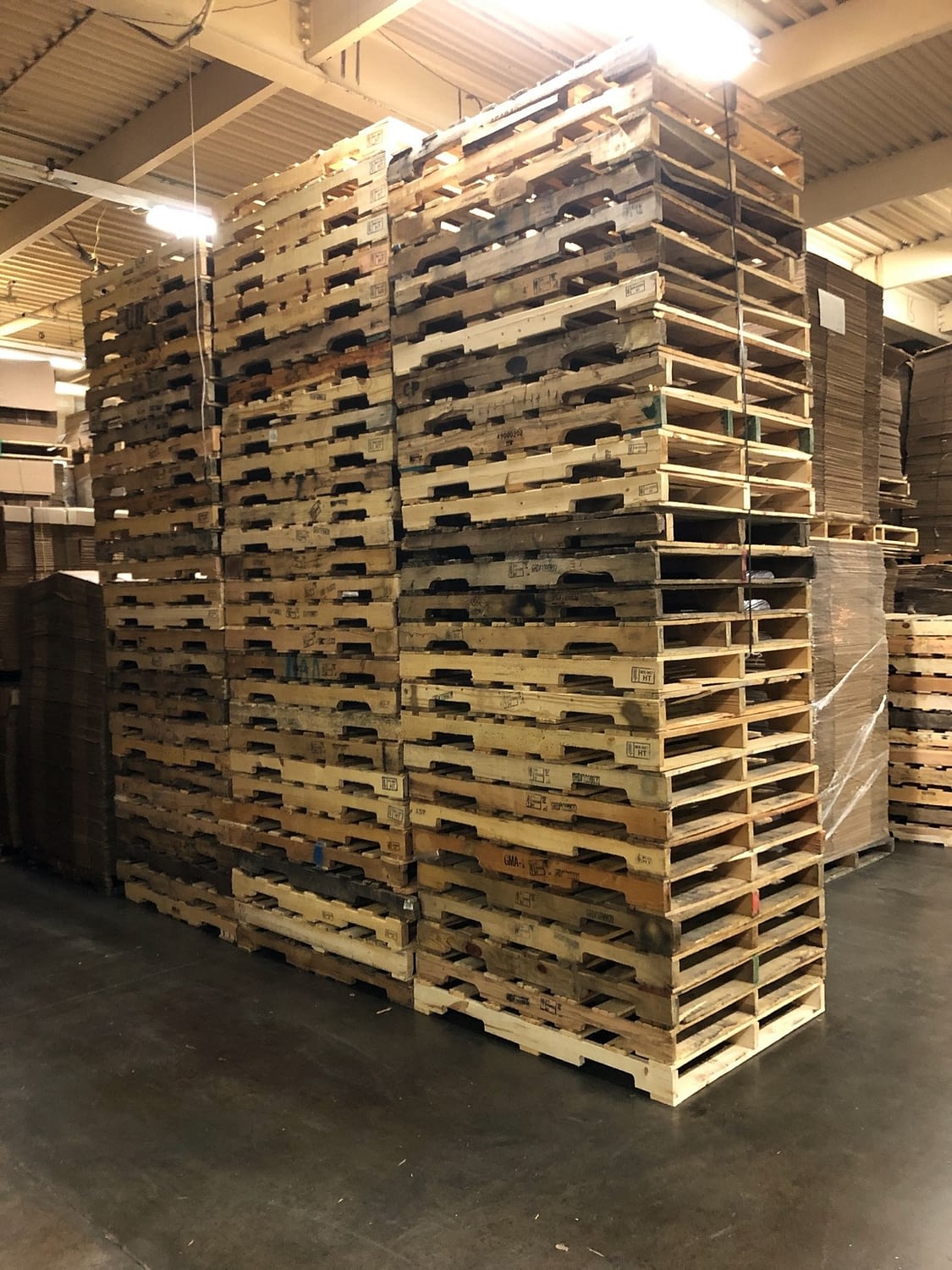 Supplies: (Pallets & Skids)
Hardwood Pallets and Skids for Shipping
At A Box Broker Inc. our wooden pallets, commonly known as "skids", are manufactured to the highest industry standards. We carry the standard-size along with other assorted sized pallets. In-stock are both the 2-way and 4-way entry wooden pallets.
We always have the standard-sized wooden pallets in stock. To find availability on other assorted sized skids, please contact us for our current stock inventory. As well, we carry used pallets, which are cost-efficient for many companies. Our used pallets are in excellent condition as any skid deemed not up to industry standards is immediately removed from our warehouse.
Containing a shipment of assorted sized boxes on a wooden pallet or skid requires a proper securing method. Stretch film, wrapped tightly around a shipment on a pallet offers an ideal solution for ensuring the stability of boxes and other products placed on to pallets or skids during the shipping process. Stretch wrap is very easy to apply.
Want to Sell Your Pallets?
We will buy your used pallets! Contact us today.