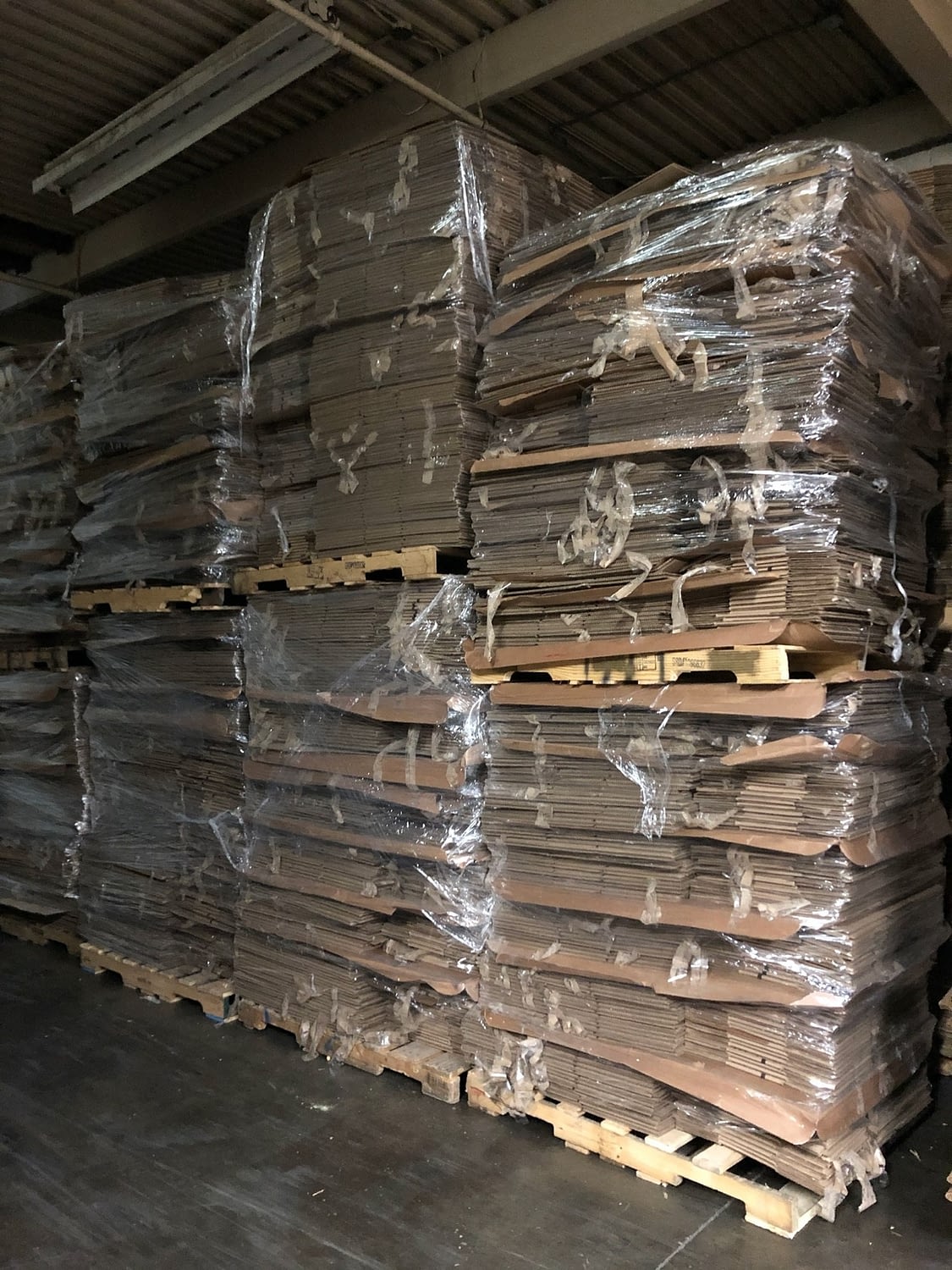 Sell Boxes:
Do you have boxes to sell? Sell us boxes!
We buy your new obsolete & used cardboard boxes!
Recover | Reduce | Recycle | Reuse
Where can I sell used cardboard boxes near me instead of recycling?
Local businesses produce significant amounts of cardboard box waste, which is emptied of raw materials shipped daily. Thousands of excess Gaylords, Shipping Cartons, Cardboard Boxes and Pallets of Obsolete Box Waste accumulate over time, which are recycled to paper mills to be re-manufactured into a new box. Connect with us for a second opinion on the work of your current recycling provider to minimize the costs of recycling. Cardboard box recycling can actually become a source of revenue for you, rather than a waste hauling expense.
Does your company have a large quantity of obsolete boxes that are cluttering your warehouse or work area?
Recycling your used cardboard boxes when you are finished is definitely worthwhile. Scrap markets and paper mills purchasing bulk or bailed cardboard are offering far less per ton than we will pay for your boxes. Whether they are new or used corrugated or fibreboard, printed or plain, overstocked, shipping, end of job lots, excess fulfillment or even misprinted boxes, they all have a value.
A Box Broker Inc. is proudly committed to Cardboard Recycling. Serving commercial, industrial and retail businesses with an efficient and convenient recycling service. We have developed an environmentally friendly system of recycling boxes and supplying our customers that require an affordable alternative. We are a local business, dedicated to customer service, efficiency, convenience, reliable and on-time deliveries.
Servicing boxes Toronto, Oakville Mississauga, St. Catharines, Burlington, Kitchener, Cambridge, Brampton, Vaughan, Aurora, Markham, Pickering Ajax, Whitby Oshawa or any other city in the region.
Old corrugated cardboard (OCC) represents a significant percentage of the commercial waste stream. These are the places where we work. Let's help each other reduce our carbon footprint, conserve our limited resources and save energy. Please contact us to learn more about our Environmentally Friendly recycling service.